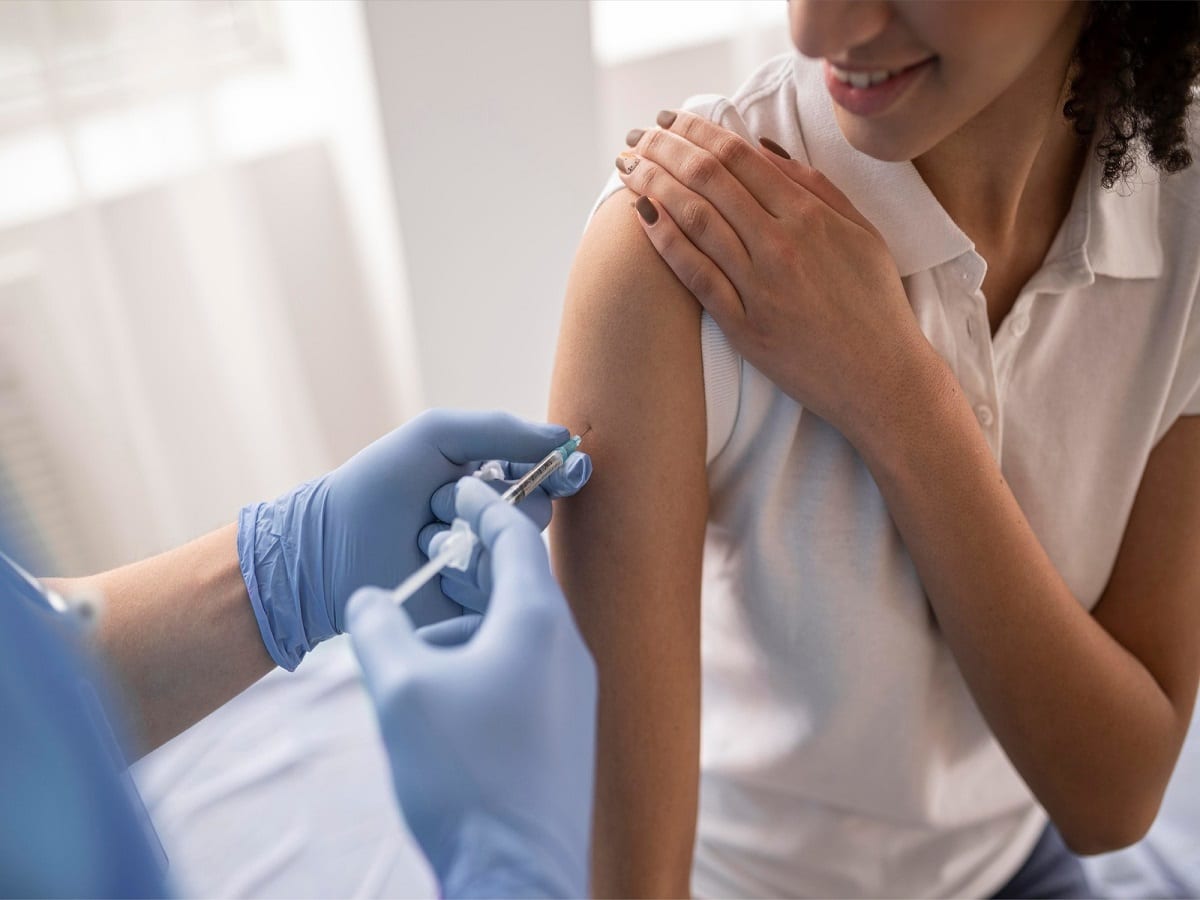 It was not long ago when the Centers for Disease Control and Prevention (CDC) authorized the third dose of vaccine for moderately and severely immunocompromised people, considering that they might not be able to develop enough antibodies from two doses. Now the health authority is recommending a 'fourth' dose for people with compromised immunity. Recently, the CDC updated its guidelines saying that people who are moderately and severely immunocompromised may need the additional shot. Here is everything you need to know about the 'additional' dose of COVID-19 for immunocompromised individuals.
What Is The Goal Of The Fourth Dose Of The COVID Dose?
The health agency wrote on its website, "moderately and severely immunocompromised people aged 18 years who completed an mRNA COVID-19 vaccine primary series and received an additional mRNA vaccine dose may receive a single COVID-19 booster dose (Pfizer-BioNTech, Moderna or Janssen) at least 6 months after completing their third mRNA vaccine dose."
The goal of the third dose was to boost their immunity levels to those seen in those with normal immune systems after two doses, as research has shown that people with damaged immune systems do not develop an effective immunological response following vaccination. This fourth dose would have a different goal: to counteract declining immunity. It would serve the same purpose as a booster dosage given six months after the initial vaccination to patients without immune deficiencies.
The Difference Between An 'Additional' And A 'Booster' Shot
According to the CDC, people with moderately to severely weakened immune systems receive an additional dose. This second dose of an mRNA COVID-19 vaccine is meant to boost immunocompromised people's response to their first immunization series. A booster shot is given when a person's vaccine series is finished and their protection against the virus has waned over time. However, immunocompromised people should not get a second dose plus a booster shot, according to the CDC. The health agency does not suggest a fourth "additional" dose, which is different from a booster shot but encourages people to discuss it with their health care professionals.
Total Wellness is now just a click away.
Follow us on